The Number Ten: Unusual Hotels
---
It's amazing what travelers will pay just for a good story. From prison cells to coffins, there are unusual hotels making serious bank for their unique (and let's face it, strange) offerings. We picked out 10 of the kookiest from around the globe:
1. Suan Peung Resort, Ratchaburi, Thailand
Despite an unsuspecting name, this hotel is the closest you'll ever get to living in Bedrock. The villas are shaped like Flintstone characters such as Fred, Barney, Wilma and Dino and there's even a Bamm Bamm restaurant (though no dino ribs, just Thai food).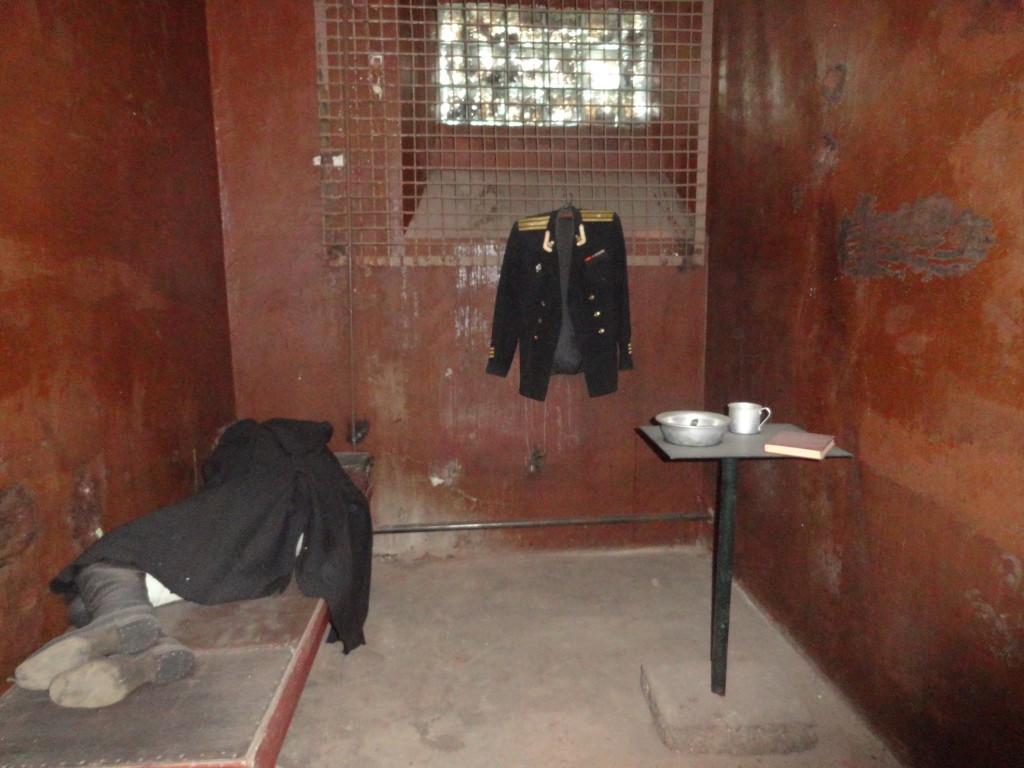 2. Karosta Prison, Liepaja, Latvia
This is perhaps the most fitting accommodation for the modern-day sadist. At Latvia's Karosta Prison– a former Nazi and Soviet military prison – guests are expected to sleep on ratty thin mattresses behind real iron bars. Those who show insolence are even forced to do cleaning work and exercise by the prison "guards". Oh yeah, did we mention it's also reportedly haunted?
3. Hotel de Glace, Quebec City, Canada
North America's only hotel made of ice is resurrected every year using 30,000 tons of snow and 500 tons of frozen water. Only the bathrooms are heated and sleeping bags provide extra insulation at night. Make sure to check out the hotel bar, where cocktails are served in ice glasses!
4. Giraffe Manor, Nairobi, Kenya
Looking at giraffes during a safari is one thing, but these guys can be seriously nosy when you're living with them! Find out firsthand at the Giraffe Manor in Kenya, where your nightly dinner will be interrupted with long-legged friends literally poking their heads through the window and begging for food.
5. Palacio de Sal, Salayar de Uyuni, Bolivia
Put away the tequila – this hotel's management ask that you kindly don't lick the walls. That's because Palacio is the world's largest flat made of salt, with 15 rooms composed entirely of solid blocks of sodium and water. Only the roof and toilets are not made of salt (thankfully).
6. Hotel de Vrouwe van Stavoren, Stavoren, Netherlands
How much do you love wine? Let's take that one step further: would you ever sleep in a wine casket? This Dutch boutique hotel has four rooms, each remodeled from the real 14,500-litre wood containers. There are perks (like smelling yummy Beaujolais all night), but be prepared to feel a little crammed.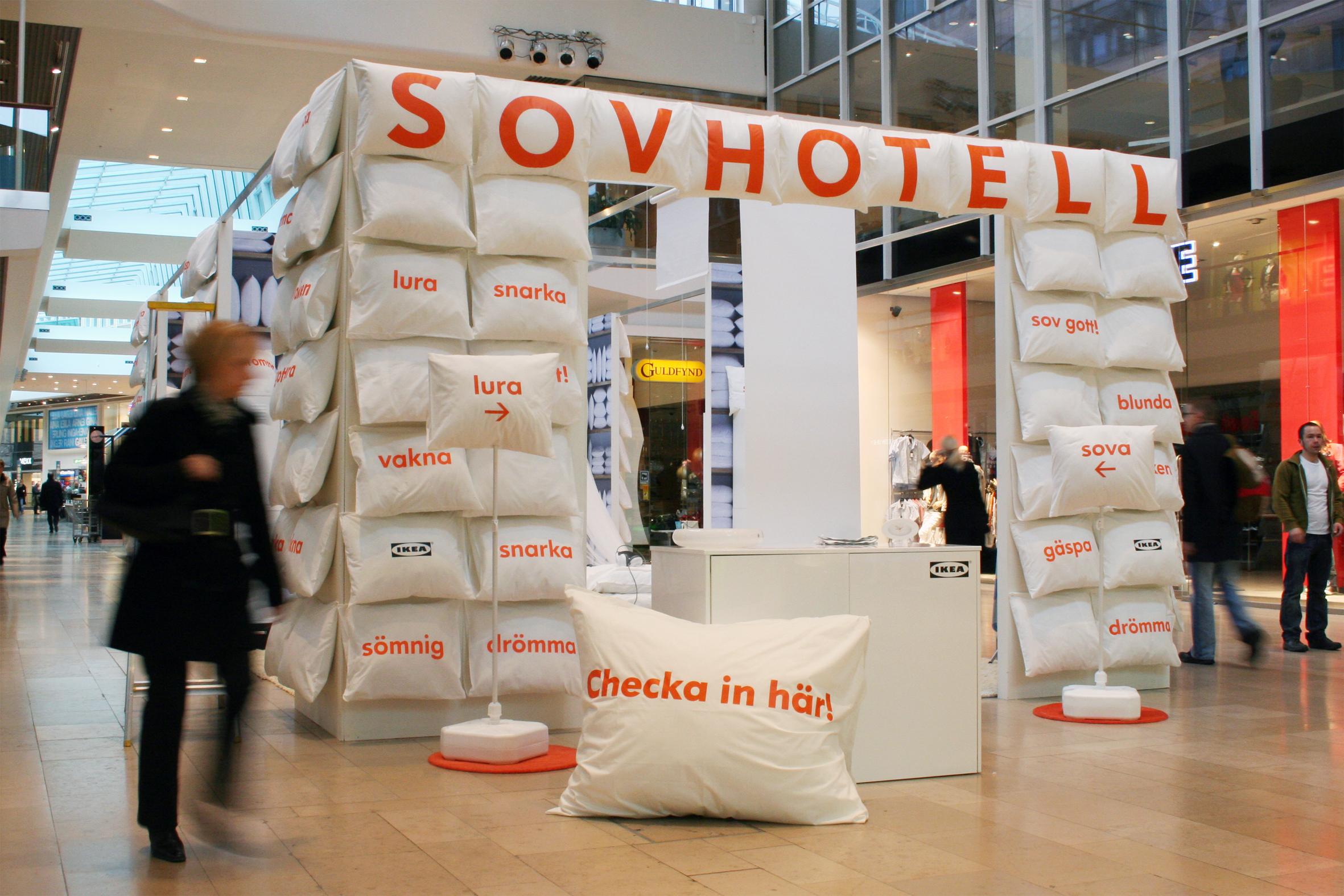 7. IKEA Sovhotell, Stockholm, Sweden
Sovhotell gives the saying "shop 'til you drop" a new meaning. At this makeshift stand in the middle of IKEA's shopping centre, guests are provided with eye masks, headphones and a double bed for the purpose of a 15-minute snooze. It's said to be an answer to the common problem of customers dozing off in IKEA's bedroom section.
8. Propeller Island City Lodge, Berlin, Germany
This art hotel can only be described as a smorgasbord of weird, with some of the funkiest (and somewhat frightening) room types in history. There is the Mirror Room (diamond-shaped and covered in mirrors like a kaleidoscope), Gruft (gothic-style coffins), Two Lions (cages and two-way mirrors to watch real exhibitionists) and Upside Down (a room that looks entirely as if you're laying on the ceiling). Have fun with that.
9. The Old Mount Gambier Gaol, Mount Gambier, Australia
In comparison to Karosta, this is a friendly jail-cum-accommodation! This hostel, run by an Australian family, offers cheap but cozy dorm rooms converted from ex-prison cells. For those who are still uncomfortable with the idea, there are also rooms converted from the warden's offices.
10. Das Park Hotel, Linz, Austria
Nothing says comfort better than concrete. At Das Park Hotel, the rooms are actually sewage pipes. But don't worry, the staff promises an ergonomic bed and fresh pillows and blankets.
The post
The Number Ten: Unusual Hotels
appeared first on
tentree
.
ten trees planted for
every item purchased
At tentree, our goal is to become the most environmentally progressive brand on the planet. We don't want to just reduce the negative impact of the apparel industry, we want to use it as a vehicle for change. Our purpose is to revitalize our environment and inspire a generation to believe that they can do the same.
Our goal is to plant 1 billion trees by 2030.
For early access, exclusive discounts and the chance to plant more trees, sign up for the chance to be a tentree ambassador.
---
---